Are you ready to celebrate Earth Day this Friday on April 22? Earth Day was established in 1970 to create public awareness for the environment, living organisms and public health. This year marks the 46th anniversary with more than one billion people around the world expected to participate in 2016. Earth Day is meant to inspire the public to take pride in and better care of the environment.
What a great time to remember and appreciate all of the environmentally-responsible attributes associated with Any Pest Inc. through our use of the Sentricon® Termite Colony Elimination System. Any Pest's team of Certified Sentricon Specialists are proud to contribute to protecting our planet using a "green" product to eliminate termite colonies that damage millions of structures. Attached you'll find just a few resources that can help you better understand how Sentricon works and how it is environmentally friendly and safe.
Below are just a few of the ways the Sentricon System is a sound environmental choice for termite colony elimination: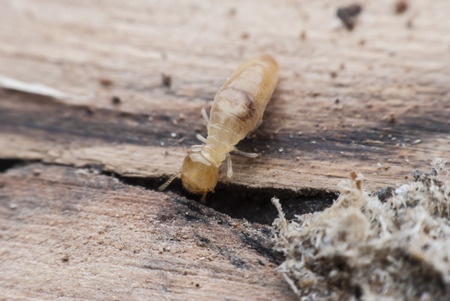 Sentricon is limited in the environment and removable.
Recipient of the Presidential Green Chemistry Challenge Award by U.S. EPA.
First EPA registered product under their Reduced Risk Initiative.
Only grams of active ingredient are needed to control an entire termite colony.
Recruit HD® termite bait has no EPA designated Signal Word.
65% post-consumer recycled materials are used in our packaging.
Our green plastic stations are made of #2 recyclable plastic.
All Sentricon stations, components, and the Recruit bait matrix are manufactured in the U.S.A.
Annual service interval for Sentricon Always Active reduces trips and lowers your carbon footprint.
LEED builder points are given to green LEED certified structures treated with Sentricon.
Sentricon has no PPE (personal protective equipment) gear or special clothing requirements.
Over 5 billion pounds of dilute liquid termiticide have been displaced by 15 years of Sentricon use.
Sentricon Always Active uses a durable, long-lasting bait matrix anticipated to exceed 4 years longevity.
10 million gallons of water annually saved by Sentricon use, which displaces traditional liquid treatments
Here at Any Pest Inc. we offer Sentricon® Termite Baiting systems, as well as Liquid Barrier treatments to detect and eliminate termites in and around your home. Our termite baiting systems are installed in the soil around your home or office and will be monitored annually for termites. If you ever notice any signs of a termite infestation and believe you may have termites in your home, don't wait until it's too late. Contact us today for more information about our Termite protection plans, as well as our free evaluations.