3 min read
LAST UPDATED 9/6/18
Let's be serious. Not many people actually like spiders. Even if some spiders are completely harmless little critters, nobody wants spiders lurking around the inside of their home.
Autumn has arrived, and along with cooler weather and beautiful fall foliage comes the inevitable invasion of spiders in Atlanta homes.
The number of spiders usually increases in the end of summer and beginning fall because many male spiders will venture into homes in search of a mate. You might find a spider in your shower, under your pillow, or the corner of your walls. If you would like to enjoy this autumn without an eight-legged pest inside your home, then check out these tips to keep the spiders out and get rid of a spider infestation in your home.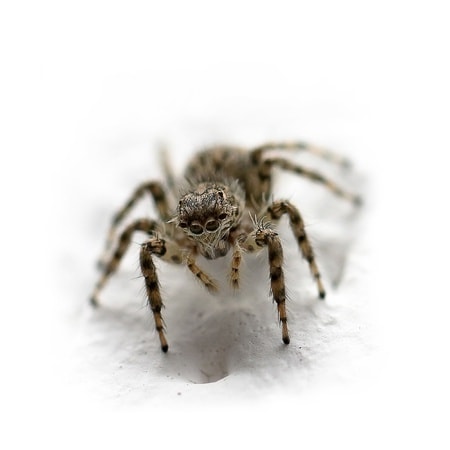 7 Ways to Get Rid of A Spider Infestation
Keep your house neat and tidy.


Cutting down on the clutter in your house will give spiders fewer places to hide. Keep your food sealed so that it will not attract other pests, which will in turn attract spiders. Keep your floors swept clean, wipe down your surfaces, and vacuum regularly. You can even vacuum spiders, their webs, and egg sacs.


Seal the cracks in your home.


Don't give spiders a way to get into your home. Patch up any cracks, holes, or gaps in doors and windows to prevent spiders from sneaking inside. Mend torn window screens and cover your vents with a fine mesh. Spiders are typically found in kitchens, bathrooms and basements where it's moist.


Remove vegetation from the perimeter of your residence.


Spiders love to hide in shrubbery, under rocks, woodpiles, in compost, etc. but when the weather gets cooler that is when they start to move inside your home. By removing plants from the side of your home, you make it farther and more difficult for them to get inside.

Apply a residual pesticide.


Spray corners or cracks of your home with a commercial pesticide containing some form of pyrethroid. Make sure you understand the limit of residual insecticides. These sprays only work if spiders drag themselves through it after it is sprayed. If a spider manages to avoid the spray, the insecticide will have not have an effect on it.


Keep outdoor lights off.


Do not attract a spider's next meal. Spiders are not attracted to the light, but many of the insects they feast on are.


Scatter dichotomous earth around your home.


Distribute a fine layer of it around cracks and corners of your home. The powder, made from fossils, cuts a spider up when it walks across it, which eventually kills it.


Use natural oils and vinegar, or drive them nuts with… nuts!


Spiders despise the smell of peppermint, tea-tree, citrus, and eucalyptus oil. Fill a standard spray bottle with water and mix in 15 to 20 drops of the essential oil of your choice. Spray down all the cracks and corners of your house. If that doesn't work, select the more aggressive approach of spritzing the offending spider with vinegar. Chestnuts, walnuts, and the fruit of the Osage orange trees are said to deter spiders. Place a few horse chestnuts in each corner of the house and in any area of the house where you frequently run across spiders.
If you have a large number of spiders in your home or are experiencing a spider infestation at home, you may want to contact a professional pest control service. Large numbers of indoor house spiders may indicate the presence of other pests that the spiders prey on. It is best to contact your local pest control professional for a consultation, especially if the spider infestation that you are dealing with could be poisonous. If you think you have a spider infestation, contact Any Pest, Inc. today! We have the knowledge and experience to treat a spider infestation correctly. We offer pest control plans starting at just $25 a month. Call today for a free pest control consultation, or click here to sign up online for a free pest control inspection.